Extra Virgin Olive Oil Cretel Estate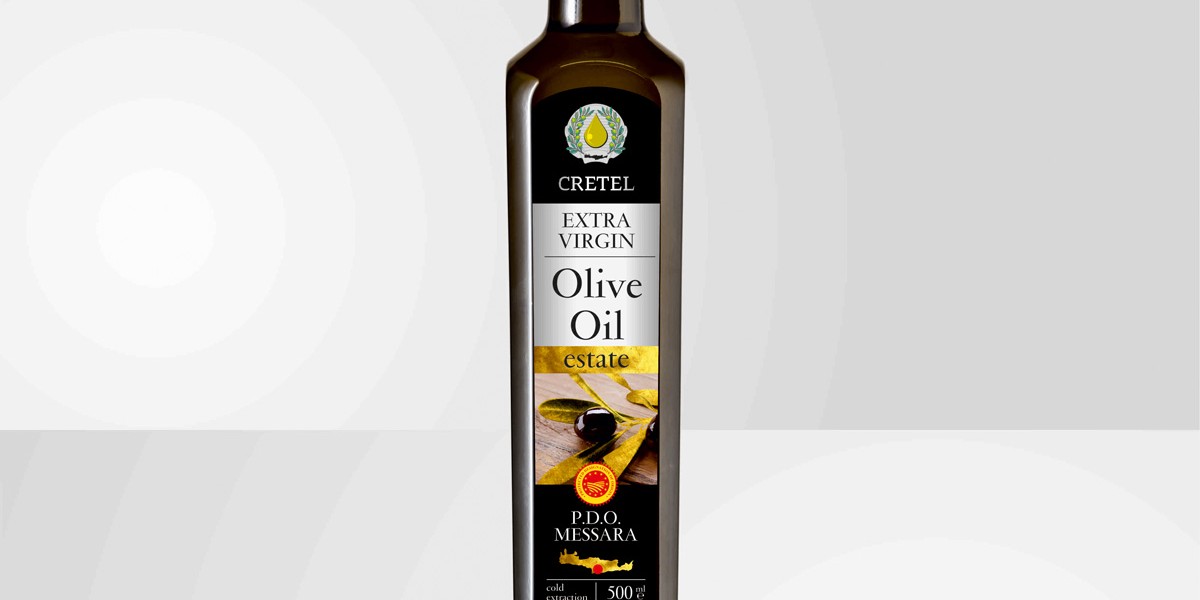 The extra virgin olive oil "Cretel Estate" comes from CRETEL's estate located on the Plain of Messara, a few kilometers away from the ancient cities of Phaestos and Gortyna.
"Cretel Estate" is cold-pressed at CRETEL's own oil mills. It stands apart for its sweet, fruity taste and golden-green colour.
| | | | | | | | |
| --- | --- | --- | --- | --- | --- | --- | --- |
| CODE | PACKAGING | VOLUME | PCS/BOX | BOXES/PALLET | LEVELS/PALLET | BOX WEIGHT | PALLET WEIGHT |
| 02.040 | TIN CANISTER | 5LT | 4 | 48 | 4 | 20,240 | 991 |
| 02.041 | TIN CANISTER | 3LT | 4 | 72 | 6 | 12,460 | 917 |
| 02.042 | TIN CAN (CYLINDER) | 1LT | 12 | 72 | 6 | 12,750 | 938 |
| 02.043 | TIN CAN (CYLINDER) | 500ML | 12 | 105 | 7 | 6,575 | 710 |
| 02.047 | TIN CAN (CYLINDER) | 250ML | 24 | 90 | 6 | 7,000 | 650 |
| 02.044 | DANAI | 750ML | 12 | 70 | 5 | 14,645 | 1,045 |
| 02.045 | DANAI | 500ML | 12 | 90 | 5 | 10,215 | 940 |
| 02.046 | DANAI | 250ML | 12 | 168 | 6 | 6,200 | 1062 |